From the 30 May to 5 June the Greek city of Kozani, a SCALIBUR pilot city and a HOOP lighthouse territory, will host its first "Climate Neutrality Week".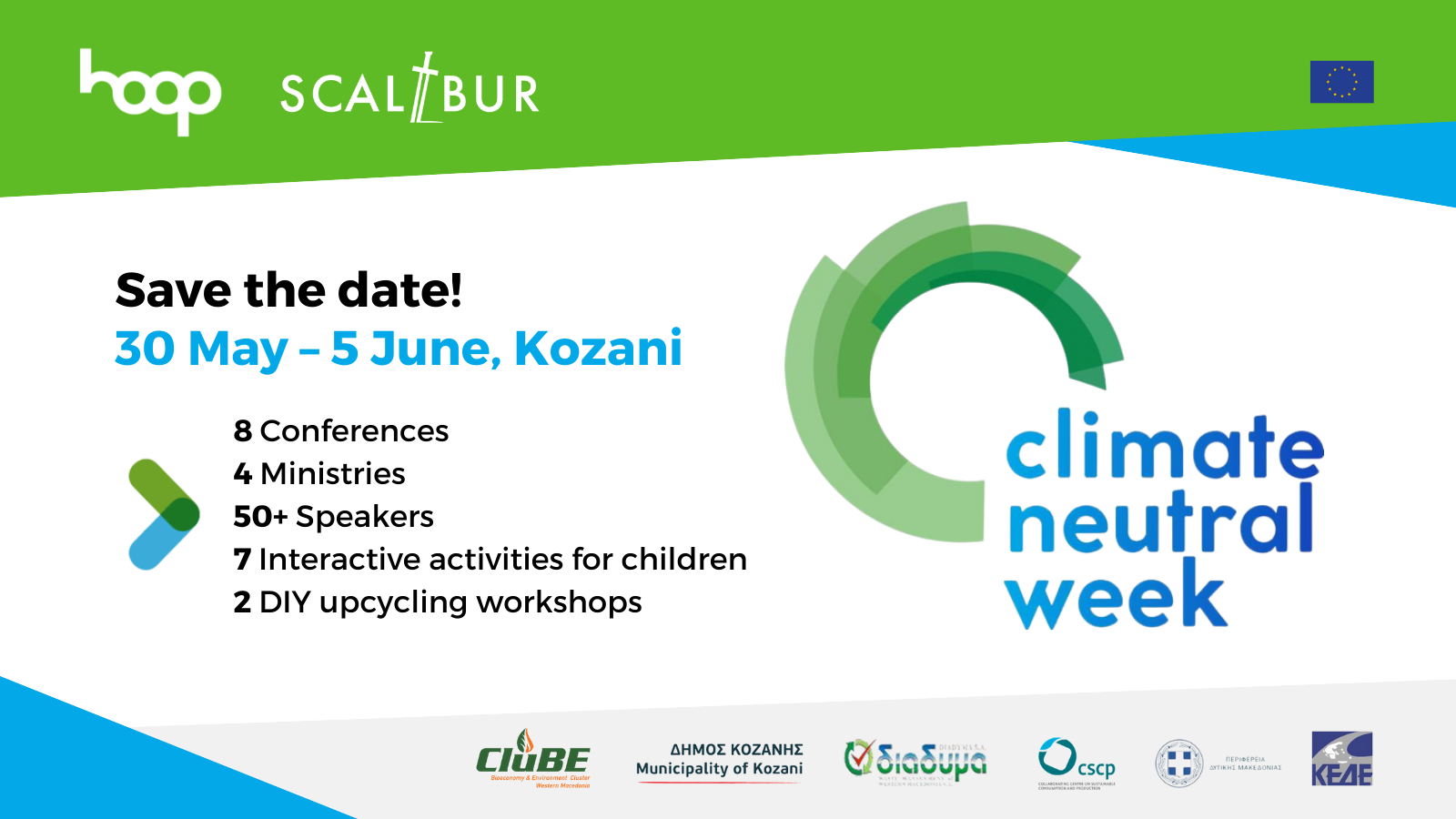 Kozani has been selected among the European Mission 100 cities that will become Climate-Neutral and Smart by 2030, delivering the EU's climate targets on the way to climate neutrality. During the Climate Neutrality Week in Kozani, a series of events will take place to discuss and further elaborate the city's efforts on the topics of waste management, energy efficiency, smart mobility and sustainable tourism. The aim of the Climate Neutrality Week is to raise awareness about circular initiatives, emerging technological solutions and financial instruments to enable this transition.
The following events are planned; all sessions will be held in Greek.
30 May: Roundtable session on Hydrogen and Climate Neutrality
31 May: Capacity Building Workshop on Urban Clean Energy: the case of the Stardust Project
1 June: Morning session: Workshop on the Utilization of biogas residues (Mobile unit of the European NOMAD and Model2bio Projects). Afternoon session: Conference on Green and Climate Neutral Tourism
2 June: Conference on the Financial tools for achieving Climate Neutrality and Bio-Waste Valorization
3 June: Conference on the best practices for the Energy and Climate Neutrality, Transport – Mobility, Waste and Water Management, Smart and Digital Transition
4 & 5 June: Exhibition for citizens displaying Greek circular initiatives and products, panels with the local – "eco" champions, creative "reduce- reuse- recycle" activities for children and DIY upcycling workshops
A draft agenda can be viewed below. Get involved!