In the Horizon 2020 project SCALIBUR, leading waste management companies, technology developers and research organisations have teamed up with four European cities to demonstrate innovative solutions to transform urban food waste and sewage sludge into high value-added products, helping cities to increase their recycling rate and creating new circular economy business opportunities.
As part of the activities to foster replication across Europe, expert partners will provide business coaching to 10 entrepreneurs wishing to create or upscale a business in the biowaste valorisation sector.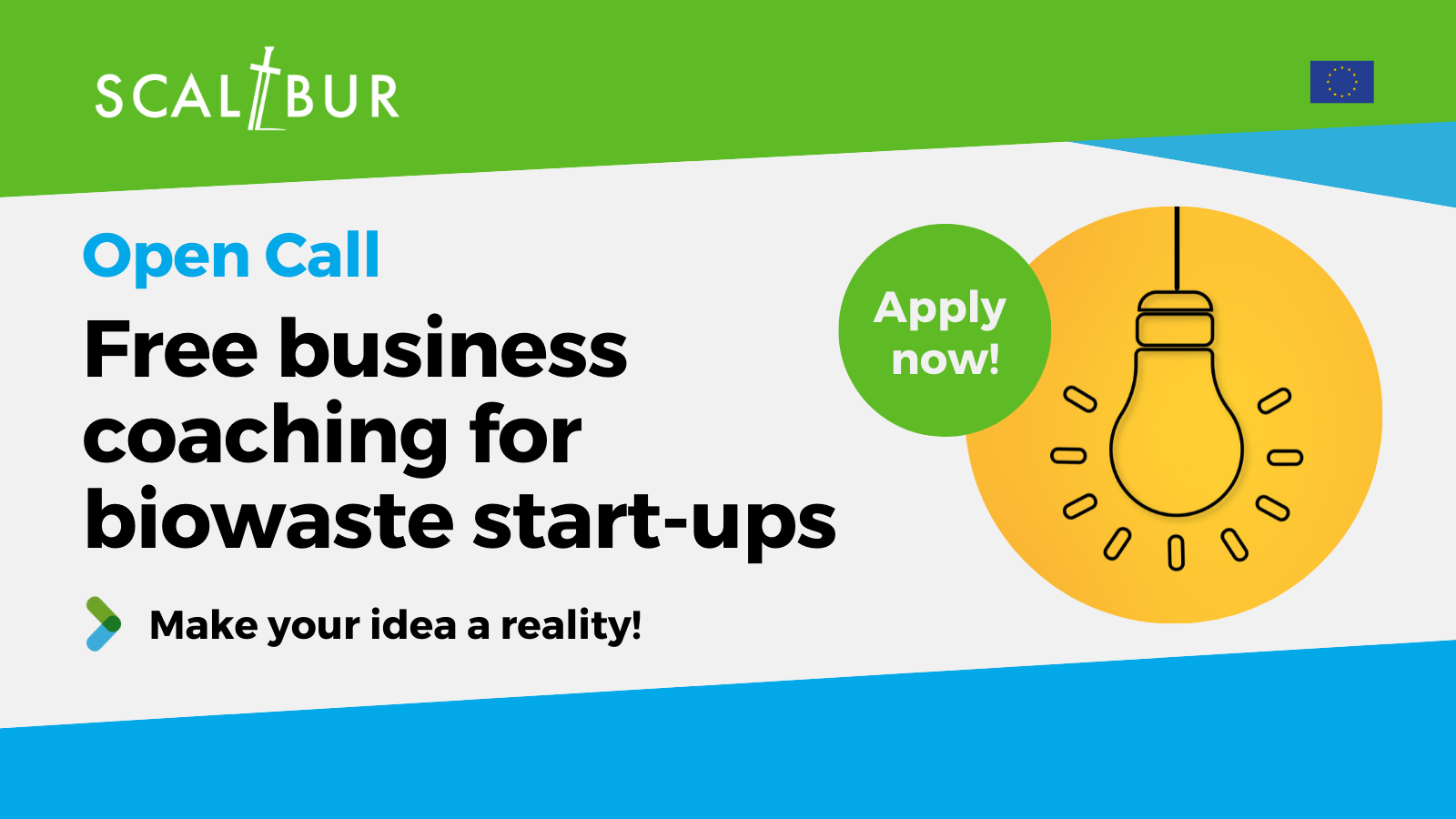 Selected participants will receive a minimum of 4 hours one-on-one coaching in English or Dutch. Sessions will be held online in September/October 2022.
To be eligible, applicants should fulfil the following criteria:
To apply simply fill in this short application form. The first 10 applicants fulfilling the eligibility criteria will be selected.
Contact
Daniel Lissoni, Greenovate! Europe d.lissoni@greenovate-europe.eu
James Ling, Greenovate! Europe j.ling@greenovate-europe.eu